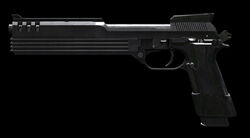 The AUTO 9 is a machine pistol was currently available in all versions of Alliance of Valiant Arms, which it is avaliable in AVA EU/NA as the variant Auto 9 Death from the aeria lootwheel and then it was released on content update 12/2/13. It now is one of the two pistols found in Lastman Standing.
Modifications
Edit
Recommended Builds
Edit
Notable Comparisons
Edit
The Auto-9 bares a close resemblance to the Pindad PS-01,although the two are entirely diffrent things.The Auto-9 being a heavily customized Beretta 93R for the science-fiction action film Robocop ,while the PS-01 is an Indonesian PDW caliber pistol,the latter being no longer produced due to its commercial failure,the reason behind the failure most likely being that it lacked the benefits of a submachine gun or rifle while also lacking the compactness of a conventional pistol.
GIF Gallery
Edit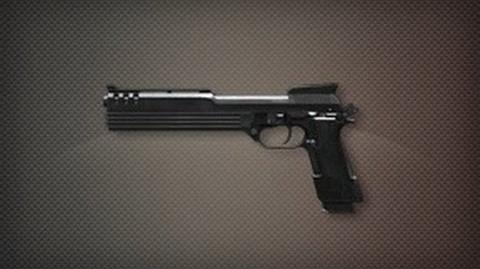 Ad blocker interference detected!
Wikia is a free-to-use site that makes money from advertising. We have a modified experience for viewers using ad blockers

Wikia is not accessible if you've made further modifications. Remove the custom ad blocker rule(s) and the page will load as expected.