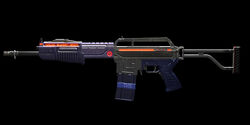 "

A SPAS-15 model with special camouflage, designed to fight against BattleGear (BG). Its paint can tolerate even the fiercest battle.

"



 

— Weapon Description 
The BG Crusher is a Shotgun that could only be obtained permanently from buying the Battle Gear Package for 199 G Coin, which was only available for a limited amount of time. It is a Cosmetic Variant of the SPAS-15. Statistically and performance-wise, it is identical to the regular SPAS-15.
See SPAS-15
Modifications
Edit
Set Trigger Type 1 (ATK -3, Range -1.5, Accuracy +0.3, Auto Fire ACC +0.2)
Set Trigger Type 3 Post Nerf (ATK +8, Range +5.8, Accuracy -11.3, Auto Fire ACC -8.9)
No matter where or when you bought this gun, it can only be equipped in the 1st Slot. This is the only "paid" gun in the game that is like that.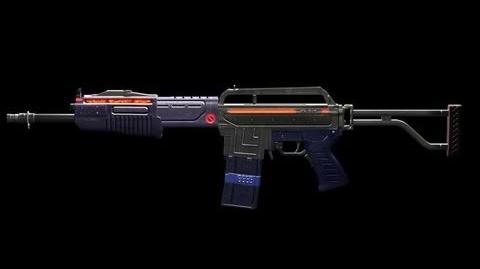 Ad blocker interference detected!
Wikia is a free-to-use site that makes money from advertising. We have a modified experience for viewers using ad blockers

Wikia is not accessible if you've made further modifications. Remove the custom ad blocker rule(s) and the page will load as expected.