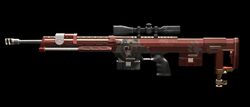 "

A custom variant of the DSR-1 with a roaring bear design. Your enemies will be frightened to death!

"



 

— Attribution 
DSR-1 Jackpot Variant.
some player in AVA SEA (South East Asia) can get this weapon with pay until $12 , and you can get this weapon permanently
Modifications
Edit
Mount Quick Scope 2 (Single Zoom Scope)
High Power Scope 2
Barrel
Long Range Barrel (+1 Damage, +5 Range, -1 Stability, -1 Accuracy)
not recommend because it will give you 2 accuracy penalty bars while standing Reinforced Rifle Barrel (+3 Damage, +1 Accuracy, -1 RoF) Grip
Human Engineered Grip (+1 RoF, -1 Accuracy)
Weight Grip (+3 Mobility, -1 Stability)
Stock
Heavy Stock (+2 Stability, -1 Mobility)
Shock Absorber (+2 RoF, -1 Accuracy)
Notable Comparisons
Edit
In the Korean version of Alliance of Valiant Arms (KAVA), this gun could be won through the Mega Capsule shop, and was called "DSR-Grizzly".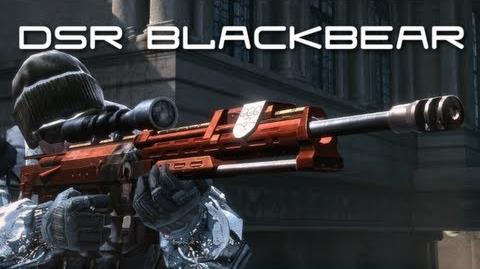 Ad blocker interference detected!
Wikia is a free-to-use site that makes money from advertising. We have a modified experience for viewers using ad blockers

Wikia is not accessible if you've made further modifications. Remove the custom ad blocker rule(s) and the page will load as expected.