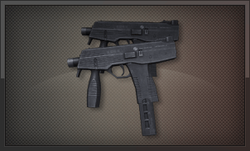 "

In-game description

"



 

— Weapon Description 
The Dual TMP is a Pointman weapon released in the ____ content update. It is variant of the TMP.
The Dual TMP's predominate feature is the total magazine size of 50 bullets and its expeditious fire rate. As a Capsule Shop weapon, it cannot be modified. The Dual TMP also cannot be zoomed, and is incompatible with silencers. The Dual TMP also comes equipped with crosshairs rather large for an Submachine Gun, ironically enough the same size as its single counterpart. Due to all its attributes, the Dual TMP is a atrocious weapon at long range, and should never be fought with beyond 10 meters. Making use of its high mobility will make closing in on enemies easier, even negating the insane recoil that comes from handling two machine pistols. Despite the low damage per bullet of the Dual TMP, the blazing Rate of Fire will more than account for the lethality of this weapon, making it one of the most efficient Pointman weapons in the game.
Modifications
Edit
None
Recommended Builds
Edit
Notable Comparisons
Edit
- The Dual TMP is a Pointman weapon, while the TMP is a Secondary. Thus, it is possible to have a "3-TMP loadout" by equipping both.
- The Dual TMP has lower damage than the TMP (23 to 28), and a lower mobility (83 to 95)
- The Dual TMP has higher accuracy (38 to 35), stability (29 to 25) and ROF (78 to 72).
- Needless to say, the Dual TMP has a higher ammo count (50 to 15)
- The Dual TMP and Dual Uzi are almost identical statistically. The TMP having 1 more damage than the D. Uzi and the D. Uzi have 1 higher accuracy than the D. TMP
The stat of Dual TMP and Dual Uzi are actually the same.
GIF Gallery
Edit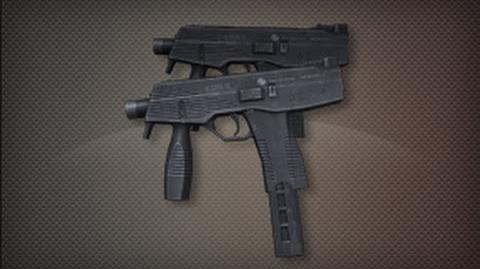 Ad blocker interference detected!
Wikia is a free-to-use site that makes money from advertising. We have a modified experience for viewers using ad blockers

Wikia is not accessible if you've made further modifications. Remove the custom ad blocker rule(s) and the page will load as expected.