Eva's Longing
Weapon:
Eva's Longing
Type:
Grenade
Country of Origin:
Alliance of Valiant Arms
Popularity:
N/A
Euro(s):
N/A
GCoin:
N/A
Quantity:
1
Statistics
Damage:
100
Range:
30
Mobility:
80
Specs
Weight:
N/A
Hidden Stats
Penetration:
Armor only
Draw Time:
N/A
Delay / Duration:
N/A
"

A grenade commemorating the 5th anniversary of AVA. This grenade was created by the soldiers themselves in the form of a rag doll to remember Eva.

"



 

— Weapon Description 
Notable Comparisons
Edit
Instead of having the usual unique name of Eva's Longing, it uses a generic name in the inventory.
When idle, the doll seems to be animate when the character taps on her ankle. She says "We're being attacked!" and gives a quick wink.
When thrown, the doll gives a little audible squeal.
When it explodes, it leaves the "heart & chocolate" imprint just like the Chocolate Bomb. It is intended that way though due to soldiers handmaking and keeping it as something to remember her by.
GIF Gallery
Edit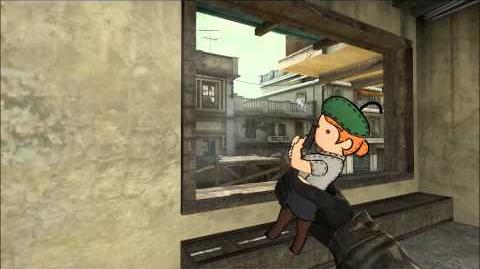 Ad blocker interference detected!
Wikia is a free-to-use site that makes money from advertising. We have a modified experience for viewers using ad blockers

Wikia is not accessible if you've made further modifications. Remove the custom ad blocker rule(s) and the page will load as expected.