This article is a stub. You can help Alliance of Valiant Arms Wiki by expanding it.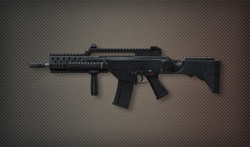 "

[G36KA1] An advanced model of the G36 Series rifle according to real battle data. Overall design has been renewed in order to grant higher stability.

"



 

— Weapon Description 
The G36KA1 is an assault rifle that is one of the available weapons that you received in the Old welcome package. Overall, the G36KA1 has a decent DPS, decent accuracy, and low bloom. Because of the G36KA1's manageable recoil, decent damage, and better than average accuracy, this gun will reign hell over the battlefield.
Modifications
Edit
Burst Barrel (+2 RoF, -1 Accuracy)
Sharpshooter Barrel (+2 Accuracy, -1 RoF)
Custom Trigger (+2 Stability, -1 RoF)
Silicon Grip (+1 Stability)
Hard Grip (+ 1 Stability)
Shock Absorber (+1 Accuracy, -1 Stability)
Recommended Builds
Edit
To maximize Euro efficiency, just slap a Burst Barrel on there and call it good!
Notable Comparisons
Edit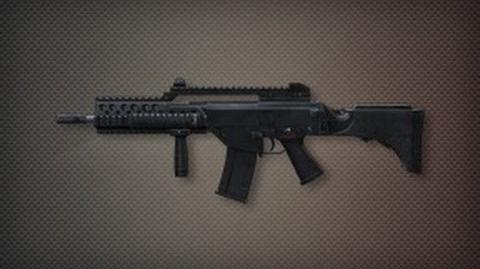 Ad blocker interference detected!
Wikia is a free-to-use site that makes money from advertising. We have a modified experience for viewers using ad blockers

Wikia is not accessible if you've made further modifications. Remove the custom ad blocker rule(s) and the page will load as expected.