This article is a stub. You can help Alliance of Valiant Arms Wiki by expanding it.
HELL HOUND
Operation:
HELL HOUND
Date:
May, 2009
Location:
The outskirts of Paris, France
Mission:
Demolition
Map Overview
No Map Overview
"

Started in May, 2009, Operation Fox Hunt has proven successful so far and the majority of the NRF guerillas have been eliminated.

However, a small number of them survived the hunt and renewed their will to resist.

Cut-off and behind enemy lines, these hopeless NRF guerillas fight recklessly at will, inflicting as much damage as they can before their inevitable death. They call themselves the Hell Hounds.

"



 

— Map Background 
Hell Hound is a Demolition map that is highly urban with long-streching streets and many buildings that can be fought in. The center of the map revolves around two buildings with mulitple floors and long, harrowing, thin hallways. The bottom of the map features a shop with breakable windows and a building that harbors a bomb site. At the top the map a bomb site is surrounded by the center buildings, a chapel, and another small building partially covering the other bomb site. Combat is usually fought within the enclosed areas and players should try to stay off the street as often as possible to avoid sudden termination from patient Snipers.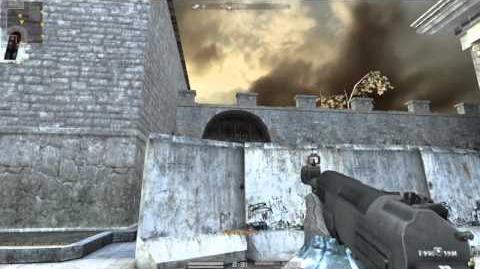 Ad blocker interference detected!
Wikia is a free-to-use site that makes money from advertising. We have a modified experience for viewers using ad blockers

Wikia is not accessible if you've made further modifications. Remove the custom ad blocker rule(s) and the page will load as expected.