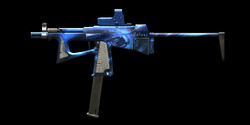 "

An improved custom model of the PP2000 that replaces the frame and uses special bullets with enhanced gunpowder. The mysterious design is just one of its many features.

"



 

— Weapon Description 
A submachine gun in AVA. With its 20 magazine and the ability to equip a surpressor it is one of the stronger pointman weapons in the game.
Modifications
Edit
Long range barrel: (Range +8, Accuracy -0.3, Auto Fire ACC -0.2)
Burst barrel: (Accuracy -0.3, Auto Fire ACC -0.2, Auto Fire +0.74)
Recommended Builds
Edit
Long range barel for big maps and Burst barrel for small maps.
Notable Comparisons
Edit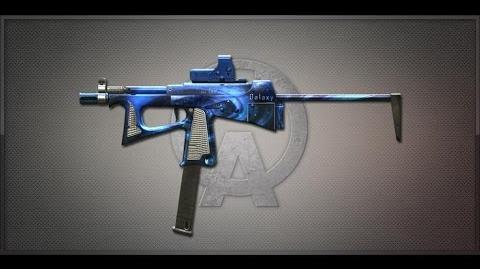 Ad blocker interference detected!
Wikia is a free-to-use site that makes money from advertising. We have a modified experience for viewers using ad blockers

Wikia is not accessible if you've made further modifications. Remove the custom ad blocker rule(s) and the page will load as expected.