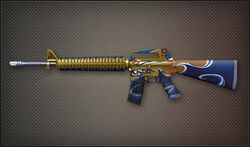 "

This is an upgraded version of M16A2 Pristis. The action was modified, replacing the fully automatic setting with a three-round burst setting.

"



 

— Weapon Description 
The M16A2 Pristis Burst is a Rifleman weapon released in the 02-14-12 Content Update. It is a Capsule Shop variant of the M16A2.
The Pristis Burst, as its name suggests, is a 3 round burst version of the M16A2 Pristis. It is often regarded as a con, but can be deadly in the hands of an experienced player. It has significantly bigger crosshairs and bad moveshot. So the ideal way to use the Pristis Burst is by crouching. As the firing mechanism is burst only, it has great stability when crouching, and deals a good amount of damage in a single click (one click = 3 shots). It's fast ROF (72) allows it to kill quickly at medium ranges and defend itself in CQC where its burst mechanism is not suited.
Modifications
Edit
Shoot right after the burst has finished
Make sure you aim properly, one burst could be a one hit kill.
The shark design is based off a "Pristis Pectinata", more commonly known as a sawfish
The eyes of the shark glow red in the dark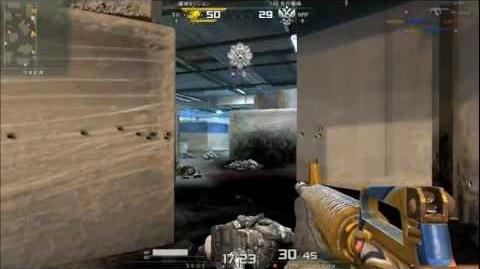 Ad blocker interference detected!
Wikia is a free-to-use site that makes money from advertising. We have a modified experience for viewers using ad blockers

Wikia is not accessible if you've made further modifications. Remove the custom ad blocker rule(s) and the page will load as expected.