This article is a stub. You can help Alliance of Valiant Arms Wiki by expanding it.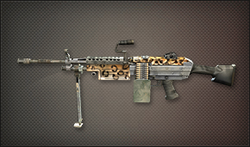 "

Modified version of the M249 has the power of destruction.

"



 

— Weapon Description 
The M249 Leopard is an Cosmetic Variant of the M249 that currently can only be obtained in Infection air drops or by playing at Internet cafe (Look in Trivia). It is the strongest variant of the M249.
Modifications
Edit
Recommended Builds
Edit
The crosshairs will become huge if you attempt to moveshot. Any shots fired while moving will result in a huge jump in the size of the crosshair. The M249 Leopard is meant to be used while standing still, crouching or shift walking, with crouching as the best option. 
Notable Comparisons
Edit
The Red tiger has the same amount of damage (40), significantly higher range (70 where Leopard has 60), noticeably less accuracy (30), slightly less stability (25), the same mobility (20) and significantly higher rate of fire (90 where Leopard has 80).
With these stats taken into consideration, it seems that the M249 has better performance due to the increased range and rate of fire, but has lower accuracy, which is not needed for a Light Machine gun that is designed for suppression or sustained fire. In conclusion, the M249 leopard is not the strongest variant, but is a more stable and accurate variant.
In Korea, another way to obtain the M249 Leopard is by logging into AVA at a PC BANG (Internet Cafe Room). The M249 Leopard is only equipable during the Internet session there, however .
SEA server, every player already has the M249 Leopard in their inventory, but it is only equipable during a session at an @Cafe or PlayFPScafe (Internet Cafe)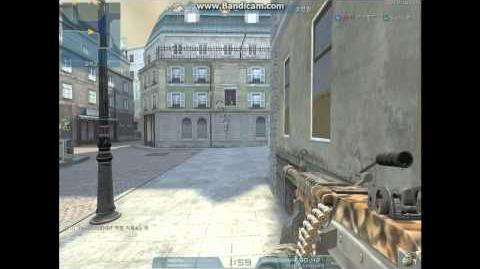 Ad blocker interference detected!
Wikia is a free-to-use site that makes money from advertising. We have a modified experience for viewers using ad blockers

Wikia is not accessible if you've made further modifications. Remove the custom ad blocker rule(s) and the page will load as expected.