"

In remembrance of Louis the 20th's 30th birthday, a well known gunsmith manufactured this elegant and gorgeous looking M24-type sniper rifle.

"



 

— Weapon Description 
It was released on the 07/31/14 Content Update.
The M24 Fleur-de-lys is a skinned version of M24 originally priced as a red ticket item in KAVA. The M24 still has its overall abilities compared to the original, except for its tag rate being decreased drastically however the penetration is still Low Though the damage is 100, it features a lower-than-average range, causing distance shots to tank often. Even though the the gun lacks range, it excels in close range due to its fast quickswitch and high damage.
Modifications
Edit
Recommended Builds
Edit
Notable Comparisons
Edit
Fleur-de-lis is a type of decoration or symbol that consists of a stylish lily.
On the M24 FDL's body, it reads "Ce M24 est un soldat est un noble" which means "The M24 is a soldier, is a noble" in French.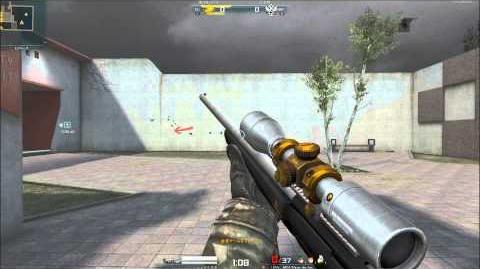 Ad blocker interference detected!
Wikia is a free-to-use site that makes money from advertising. We have a modified experience for viewers using ad blockers

Wikia is not accessible if you've made further modifications. Remove the custom ad blocker rule(s) and the page will load as expected.