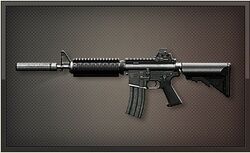 The MK18 MOD 0 is a Pointman carbine, it will be heading to UAVA in a matter of months.
Good gun overall, but it is not a consistent weapon therefore there are better choices.It has an integrated suppressor which keeps you off the mini map. it weakness is do not include a zoom feature
Modifications
Edit
No Mod
Recommended Builds
Edit
Like it say...No Mod
Bloom is very high on the gun after about ten shots so compensate for recoil and accuracy after about ten shots
Notable Comparisons
Edit
The supressor is a KAC QDSS NT4
GIF Gallery
Edit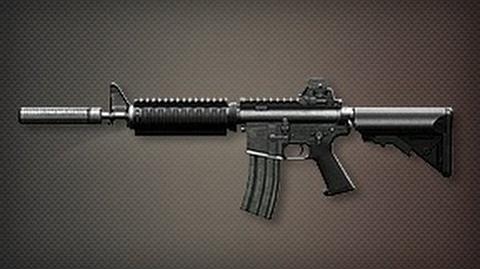 Ad blocker interference detected!
Wikia is a free-to-use site that makes money from advertising. We have a modified experience for viewers using ad blockers

Wikia is not accessible if you've made further modifications. Remove the custom ad blocker rule(s) and the page will load as expected.