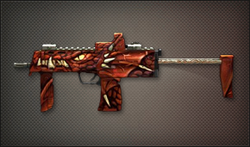 "

An advanced model of the MP7A1. It features an improved frame durability and new exclusive bullets.

"



 

— Weapon description 
The MP7A1 Bahamut is a custom version of MP7A1 Sub Machine Gun that is available in the ticket shop for 200 Red tickets. It is an improved version of the MP7A1, with less range and more damage.
This gun has now reached UAVA. Damage and ROF have been improved, which gives it a blazing DPS, potentially outgunning Desmodus and recieving the name "Top-Tiered Submachine Gun." It is available for 200 Red Tickets in UAVA.
Modifications
Edit
Recommended Builds
Edit
The MP7A1 is best used when aimed at the neck line, as this balances the bullets either striking the head, or the body. This allows the player to take advantage of the rate of fire, because normally, the MP7A1 takes up to 3 headshots to kill somebody. Some of the bullets will hit the body, and maybe one or two will hit the head. This makes for a very quick kill if you have good enough aim.
Behind enemy lines use silencer. It will lower damage and range but youll became harder to find and hunt down
At mid-range always burst
NEVER engage enemy at long range.
When facing Rifleman at mid-range burst while moving. Crouch is not recommended.
Notable Comparisons
Edit
MP7A1 - In comparision with normal MP7A1 Bahamut variant has higher damage (30 instead of 27), higher rate of fire (84 instead of 81 - its like modded MP7A1) and higher stability (46 instead of 44) in trade of lower range (18 instead of 20). Bahamut variant also has a built in Dot (x2 HS)
MP7A1 White Tiger- The White Tiger is basically another variant of the Bahamut, for it posseses the exact same stats.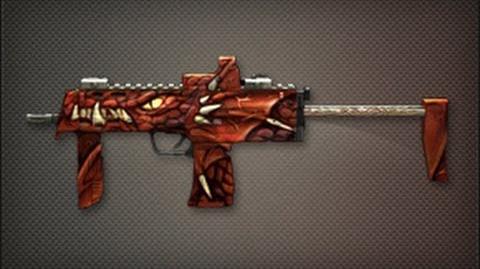 Ad blocker interference detected!
Wikia is a free-to-use site that makes money from advertising. We have a modified experience for viewers using ad blockers

Wikia is not accessible if you've made further modifications. Remove the custom ad blocker rule(s) and the page will load as expected.