"

TMP is a mini-SMG designed and manufactured by Steyr, a major Austrian gun manufacturer. Although small enough to hide inside clothing, it provides excellent fire power. It has better-than-usual accuracy considering its short barrel length due to the closed bolt action mechanism.

"



 

— Weapon Description 
The Milad Dual is a Pointman weapon first introduced in December 2012. It is variant of the Dual TMP.
Modifications
Edit
Notable Comparisons
Edit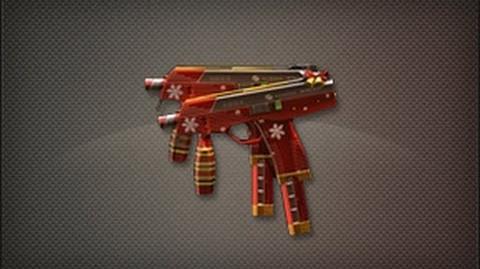 Ad blocker interference detected!
Wikia is a free-to-use site that makes money from advertising. We have a modified experience for viewers using ad blockers

Wikia is not accessible if you've made further modifications. Remove the custom ad blocker rule(s) and the page will load as expected.