This article is a stub. You can help Alliance of Valiant Arms Wiki by expanding it.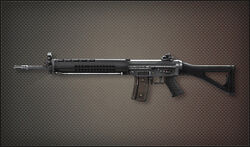 "

Swiss army's service rifle. Its high precision, classic but sturdy inner mechanism, side-folding butt stock, and lightweight integral bi-pod make it a highly effective and reliable assault rifle.

"



 

— Weapon Description 
The SG550 is an Assault rifle first introduced during the 12-22-09 Content Update.
The SG550 is a above average assault rifle, having above average Range ROF DMG The high ROF and low stabuility gives it high bloom, but its unique feature is its high accuracy provided by the long barrel. Being an underrated gun, the SG550 has qualities that players sometimes overlook, such as no spread when zoomed in, accurate albeit shaky tap fire. In overall it is quite a good rifle and is worth the price.
Modifications
Edit
This rifle has no modifications.
Recommended Builds
Edit
This rifle has no modifications.
Notable Comparisons
Edit
Was designed in 1970 by SIG of Switzerland and has been the Swiss army standard service rifle since 1990.
The rifle and its derivatives(SG551/552/553) use a specialized 5.6×45mm GP 90 round instead of the standard 5.56x45mm NATO round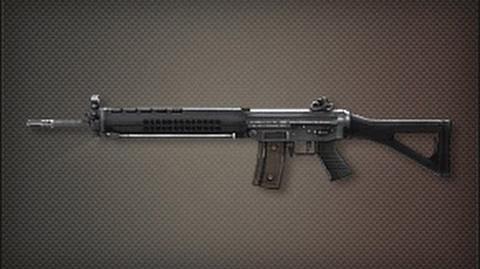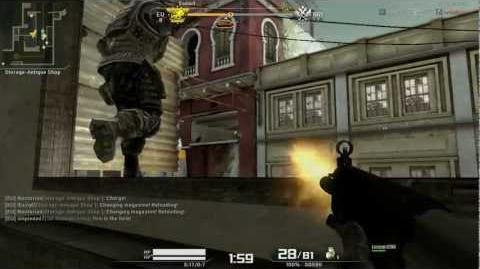 Ad blocker interference detected!
Wikia is a free-to-use site that makes money from advertising. We have a modified experience for viewers using ad blockers

Wikia is not accessible if you've made further modifications. Remove the custom ad blocker rule(s) and the page will load as expected.