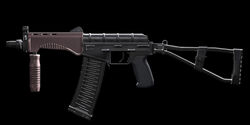 "

Subsonic 9mm x 39 round submachine gun is a unique and special colorful.

"



 

— Weapon Description 
Released in the 9/24/12 content update. Released for the Pointman class.
The SR-3M can be described as a beefed up Galil MAR. The SR-3M has a high damage compared to other normal SMGs which usually range from around 25-35. The SR-3M's very fast rate of fire along with its incredible damage can easily kill opponents from 5-20 meters. It's mediocre range stats makes it a bit harder to eliminate enemies from 20meters and above, but it is said that either its range stats lie or its excellent DPS makes up for the range. The gun's recoil is much like other SMGs; low accuracy but easy to control. Also take note that the SR-3M does not bloom for the first 8-11 shots, then the crosshair expands a bit. Overall, the SR-3M is a very powerful pointman weapon that is easy to control, has abnormally high damage, and better stats than almost all other SMG's, making it an incredibly efficient and rather overpowered gun. However, use this weapon at your discretion, if you know you cannot get headshots from afar, Do Not Engage The Target ,take some popshots and run away. It is your safest bet when using this low range gun.
Modifications
Edit
None
Notable Comparisons
Edit
GIF Gallery
Edit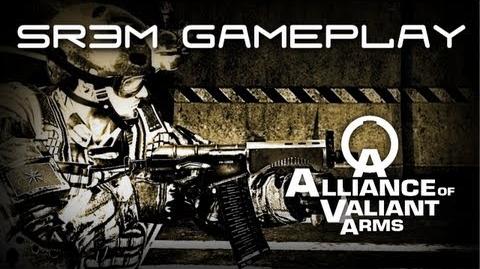 Ad blocker interference detected!
Wikia is a free-to-use site that makes money from advertising. We have a modified experience for viewers using ad blockers

Wikia is not accessible if you've made further modifications. Remove the custom ad blocker rule(s) and the page will load as expected.