This article is a stub. You can help Alliance of Valiant Arms Wiki by expanding it.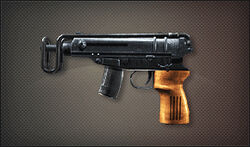 "

Czech SMG nicknamed 'Scorpion' with unique design of short metal folding stock. This SMG uses 7.65mmX17 round making it easy to handle with less recoil.

"



 

— Weapon Description 
The Skorpion is the first machine pistol that can be unlocked with Euros for the secondary weapon slot. Unlike classic pistols, the Skorpion is fully automatic. To make sure the gun is balanced, however, the clip has has been reduced from its traditional 20 size to 10. The spread of the Skorpion is also large in comparison to the pistols, and therefore is only useful from short range. Since the Skorpion can only hold 10 bullets, it is pratically useless to the player if they are being attacked by several enemies and isn't reliable as a "Primary" weapon.
This weapon is one of the worst in the game. It got itself the title of "worst sidearm" along with the P226. This is caused by it's pitiful 10 ammo clip which is very likely not to kill a soldier with full health and armor if only one bullet misses.
It should be avoided. Buy this only if euros are an issue and you absolutly need a secondary.
Notable Comparisons
Edit
The TMP has a significantly larger clip (15 to the Skorpion's 10), is more accurate (35 to 30) and is more mobile (95 to 90)
The Skorpion has negligibly higher damage (29 to 28) and higher stability (30 to 25)
They share the same range (10) and same RoF (75)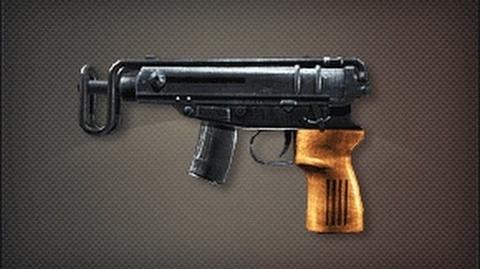 Ad blocker interference detected!
Wikia is a free-to-use site that makes money from advertising. We have a modified experience for viewers using ad blockers

Wikia is not accessible if you've made further modifications. Remove the custom ad blocker rule(s) and the page will load as expected.